22 April 2020
9am – 3:30pm EST
Laurie Konwinski
Gerald Torres
Anna Emmelin
Sam Lee
Annie Booth
Gunter Pauli
Throughout human history utopias have been dreamed of and built in response to pressing societal concerns and in response to emerging problems. In honor of the 50th anniversary of Earth Day and building on work started at the founding of Rosendahl's Garden in Stockholm, Sweden, we are offering a virtual teach-in around the theme of Visions of Paradise. Even in these times, we have to renew our dream of what we want the world to be. In that spirit, I invite you to join us for envisioning an environmentally just world and paradise with speakers from around the world.
The event will be held from 9am – 3:30pm EST with each presenter speaking for 40 minutes, plus 10-15 minutes for Q&A, through the moderator.
9:00AM EST – Spirit – Laurie Konwinski, Paradise on Earth: People of Faith and Environmental Justice (USA)
Laurie Konwinski serves as Deputy Director and Justice & Peace Ministry Coordinator of Catholic Charities of Tompkins/Tioga Counties in upstate New York. In that role she collaborates with faith communities in educating and activating people on matters of environmental justice. She sees care for creation as integral to her own faith as a Catholic. She is a graduate of the University of Notre Dame and hold a Masters degree from the Patterson School of International Affairs at Carleton University. She and her husband live in a house they built, powered by solar electricity and heated with wood.
10:00AM EST – Mind – Gerald Torres Environmental Justice: Our Relationship to the Earth & Each Other (USA)
Gerald Torres, an acclaimed global scholar of environmental law, critical race theory, and federal Indian law, is a professor of environmental justice at the Yale School of the Environment and on the faculty of the Yale Law School. As a pioneer in the field of environmental law, Torres has spent his career examining the intrinsic connections between the environment, agricultural and food systems, and social justice. His research into how race and ethnicity impact environmental policy has informed his teaching and practical experiences and has been influential in the emergence and evolution of the field of environmental justice. He is also board chair of the National Earth Day Network.
11:00AM EST – Body – Anna Emmelin – Take Care of (Y)our Square (Sweden)
Anna Emmelin has worked within the field environmental communication since the mid 90's, focusing on creating spaces where scientists, practitioners, artists and business can meet, connect with each other and nature, learn and work together on creating sustainable societies. She spent ¼ of her career working with the communications team at the Stockholm Resilience Centre, ¼ as the environmental manager for the construction of a factory for IKEA in Russia, ¼ developing a bottom up approach to a new sustainability policy for the Swedish Farmers Cooperation,¼ producing exhibitions, festivals and games for sustainable development. Most recently, Anna has been working within the 2000m2 Experiment at Rosendal's Garden, together with scientists, farmers, chefs, artist and companies within the food sector, translating sustainability science into concrete local action.
12:00PM EST – Lunch with food for the soul, the Music of Sam Lee: Singing With Nightingales - a live broadcast from a Southern English forest with evening chorus (England)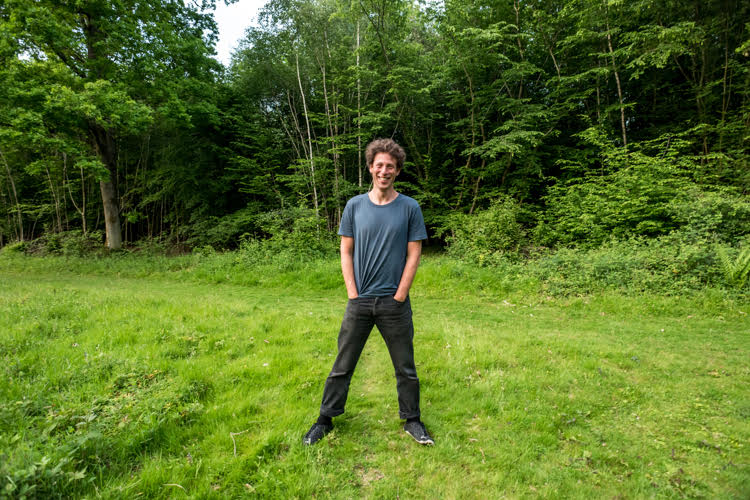 Mercury Prize nominated folk singer, conservationist, song collector, award winning promoter, broadcaster and activist Sam Lee plays a unique role in the British music scene. A highly inventive and original singer, folk song interpreter, a passionate conservationist, committed song collector and a successful creator of live events. Alongside his organization, The Nest Collective and fellow collaborators Sam has shaken up the live music scene breaking the boundaries between folk and contemporary music and the assumed place and way folksong is heard. He's injected a renewed passion into this old material, helping to develop its ecosystem by not only inviting in a new listenership but also interrogating what the messages in these old songs hold for us today. With his forthcoming album, Old Wow, he's summonsed up a truly compelling and emotional album that takes his work to yet another level.
1:00 EST – Place – Annie Booth, Making Place on our Way to Finding Paradise (Canada)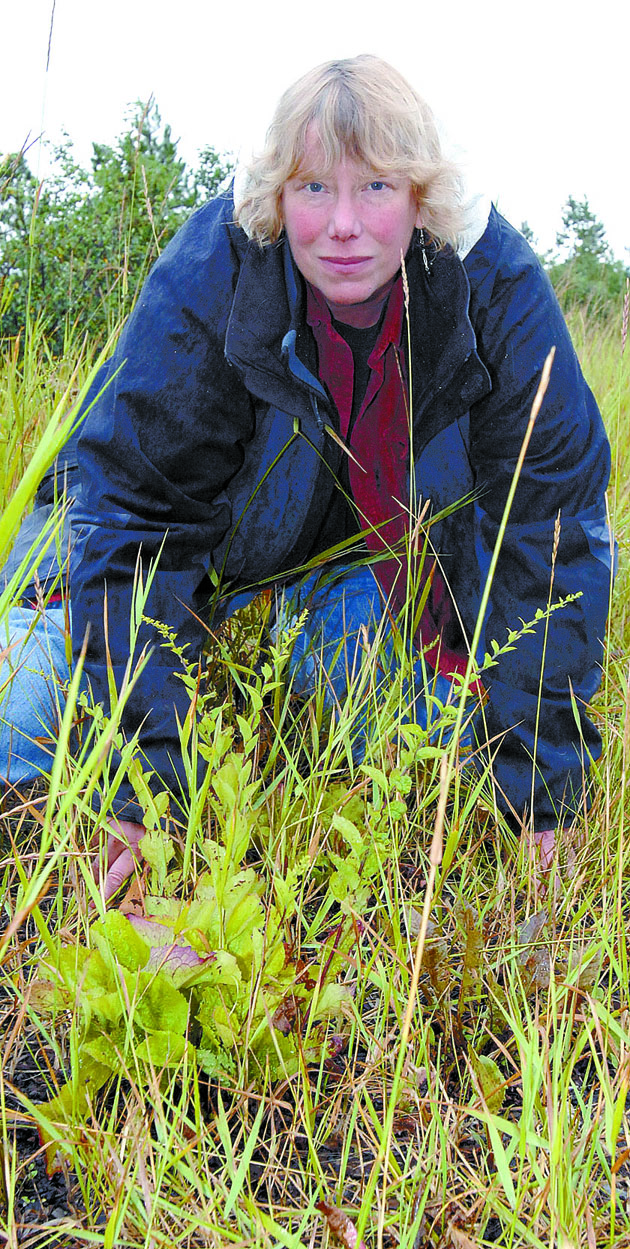 Annie Booth is a professor of Environmental & Sustainability Studies at the University of Northern British Columbia (Canada). She works in a diversity of areas, including Indigenous resource management; environmental justice, environmental ethics and lately human-animal intersections. This talk comes out of 26 years of teaching environmental ethics. Most people are looking for paradise based on a sense of their place, where in the world they find themselves at home This talk/exercise will make the point that we would find and keep paradise more easily if we understood how to make our place as the place we find ourselves at right at this moment. She also once had the pleasure of meeting Gaylord Nelson, the former US Senator who founded Earth Day.
2:00 EST – Economy – Gunter Pauli – Blue Economy (Colombia)
Gunter Pauli (1956) is an entrepreneur, pedagogue and author. He pioneers innovations and creates new (disruptive) business models. Gunter accompanied over 200 projects over the past quarter of a century, translating ideas with solid science to a vision which is implemented through entrepreneurship. These initiatives have evolved in three unicorns (companies that are valued by investors at more than one billion dollars,) and dozens of demonstrations how to transform society. Gunter adheres to a philosophy summarized in his book "The Blue Economy" (2010) translated in nearly 50 languages. He proposes to avoid dividing opinions centered around "a for or against". Rather he continuously focuses on finding better, much better indeed! He embraces radical change, shifting from the obsession to ever higher levels of efficiency, globalization and ever lower prices, to the capacity of better responding to the basic needs of all by generating value with what is locally available. He dedicates half of his time to inspire children with fables that empowers them to create a SuperWorld that their parents could never have imagined. His latest book "The Economy of Happiness" is based on the successful implementation of game changing businesses, and outlines underlying principles that establish the successful pursuit of health and happiness.
3:00 EST – Wrap up, final questions, thank you's